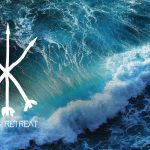 OCEAN THERAPY RETREAT
Date/Time
Date(s) - 08/06/2018 - 12/06/2018
6:00 am - 6:00 pm
Location
Oceans Wellness Retreat
OCEAN THERAPY RETREAT
A private haven set into one of Australia's most rare and opulent coastlines, OCEANS RETREAT is more than just a holiday destination- it is a lifestyle experience.
Each day is designed for you to immerse yourself in activities that will feed your soul & promote healing, utilising the powerful source that is the vast & beautiful ocean.
Waking to the sound of the waves meeting the shore, each day will be filled with activities both in the water & on land. Our Industry leading coaches will be taking you through ground breaking functional training for ocean sports & physical training, mindset coaching & meditation, yoga, beach runs, breath work & breathing technique training, guest speakers covering a variety of key educational topics, core awareness training, recovery sessions whilst being catered for daily with amazing nourishing organic food, created by Oceans Retreat in-house head chef.
This is not your 'run of the mill' wellness retreat. We are not your average health provider. We dare to be different, to go against the grain, to challenge your perceptions & to ultimately challenge yourself.
Oceans Therapy Retreat is focused on the 3 pillars of wellness being 'movement, mindfulness & nourishment' with the objective of providing you with the tools, experiences & valuable lessons learnt from Ryan, Damien & our team of Industry specialists, that will equip you with all you need to rewrite your story to one that you are proud of.
It's time to heal.
It's time to connect.
It's time to discover
INCLUDED IN OCEAN THERAPY RETREAT
4 days/3 nights accommodation at the beachfront retreat
All program meals of Breakfast – Lunch – Dinner and snacks in between
All program group classes – Fitness – Yoga – Meditation
Meditation & Training with @damienrider
Surf Training & Breathe work with @ryanhipwood
Yoga with @the_spiritual_she_eo
Movement & Performance training with @saltperformancetraining
Additional Water Sports specific benefits include:
Breath Control technique training
Specific Functional Training
Mindset training
Body Balance sessions
Leading industry Guest Speakers
Video Analysis of your Water Sports techniques
In and out of water Technical Coaching
*Additional costs may apply. Ask us for further information
For bookings and more info:
bookings@oceansretreat.net